Page 1 of 12
In July and August 2023 Wendy and I travelled to the United States again after a six-year gap. Back in 2007 we visited the east coast and west coast and in 2017 we visited 'the middle bits', travelling down from Chicago via Memphis to New Orleans then west across Texas, New Mexico, Nevada and California on our way home.
So, this time we went north from Los Angeles to Seattle, Washington, and then into Canada. From Vancouver we travelled by car, over the Rockies, then flew east to Toronto where we hired a car to travel to Ottawa and Montreal. Our next flight was all the way down to Miami, Florida, then to Fort Lauderdale, where we joined a western Caribbean cruise. At the end of the cruise, we flew all the way back up to Boston.
Seems crazy but that was the most economical option. From Boston we hired another car to drive, down the coast, to New York. After New York we flew to Salt Lake City then on to Los Angeles, before returning to OZ.
As usual, save for a couple of hotels and the cars, Wendy did all the booking.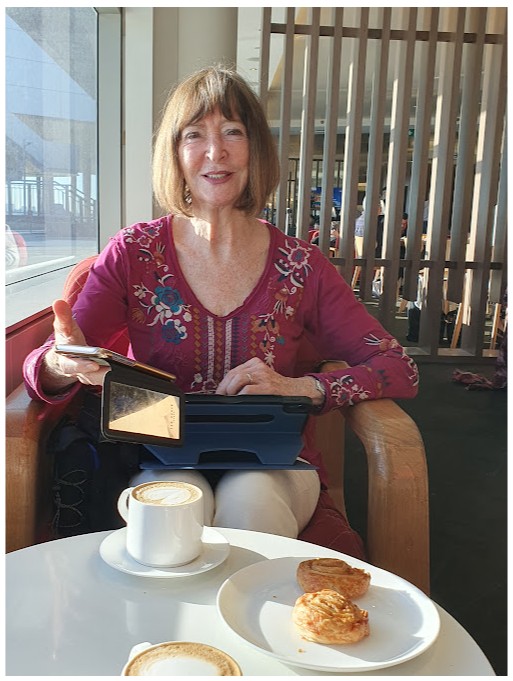 Breakfast in the Qantas lounge on our way to Seattle
Wendy likes to use two devices at once
Our first stop was Los Angeles but it was just a stopover on the way to Seattle.