Fiction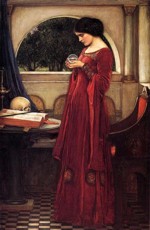 Details

Written by:

Richard_McKie

Parent Category:

Ideas

Category: Fiction
Hits: 6220
Preface:
The Craft is an e-novel about Witchcraft in a future setting. It's a prequel to my dystopian novella: The Cloud: set in the the last half of the 21st century - after The Great Famine.
As I was writing The Cloud, I imagined that in fifty years the great bulk of the population will rely on their Virtual Personal Assistant (VPA), hosted in The Cloud, evolved from the primitive Siri and Cortana assistants available today. Owners will name their VPA and give him or her a personalised appearance, when viewed on a screen or in virtual-reality.
VPAs have obviated the need for most people to be able to read or write or to be numerate. If a text or sum is within view of a Cloud-connected camera, one can simply ask your VPA who will tell you what it says or means in your own language, explaining any difficult concepts by reference to the Central Encyclopaedia.
The potential to give the assistant multi-dimensional appearance and a virtual, interactive, body suggested the evolution of the: 'Sexy Business Assistant'. Employing all the resources of the Cloud, these would be super-smart and enhance the owner's business careers. Yet they are insidiously malicious, bankrupting their owners and causing their deaths before evaporating in a sea of bits. But who or what could be responsible? Witches?
Details

Written by:

Richard_McKie

Parent Category:

Ideas

Category: Fiction
Hits: 15885
A Short Story
"She's put out a beer for me! That's so thoughtful!"
He feels shamed, just when he was thinking she takes him for granted.
He's been slaving away out here all morning in the sweltering heat, cutting-back this enormous bloody bougainvillea that she keeps nagging him about. It's the Council's green waste pick-up tomorrow and he's taken the day off, from the monotony of his daily commute, to a job that he has long since mastered, to get this done.
He's bleeding where the thorns have torn at his shirtless torso. His sweat makes pink runnels in the grey dust that is thick on his office-pale skin. The scratches sting, as the salty rivulets reach them, and he's not sure that he hasn't had too much sun. He knows he'll be sore in the office tomorrow.