Unless otherwise indicated all photos © Richard McKie 2005 - 2021

Who is Online
We have 21 guests and no members online
East Asia
Details

Written by

Richard_McKie

Parent Category:

Travel

Category: East Asia
Hits: 19621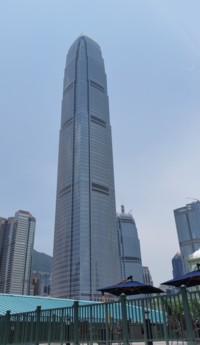 Following our Japan trip in May 2017 we all returned to Hong Kong, after which Craig and Sonia headed home and Wendy and I headed to Shenzhen in China.
I have mentioned both these locations as a result of previous travels. They form what is effectively a single conurbation divided by the Hong Kong/Mainland border and this line also divides the population economically and in terms of population density.
These days there is a great deal of two way traffic between the two. It's very easy if one has the appropriate passes; and just a little less so for foreign tourists like us. Australians don't need a visa to Hong Kong but do need one to go into China unless flying through and stopping at certain locations for less than 72 hours. Getting a visa requires a visit to the Chinese consulate at home or sitting around in a reception room on the Hong Kong side of the border, for about an hour in a ticket-queue, waiting for a (less expensive) temporary visa to be issued.
With documents in hand it's no more difficult than walking from one metro platform to the next, a five minute walk, interrupted in this case by queues at the immigration desks. Both metros are world class and very similar, with the metro on the Chinese side a little more modern. It's also considerably less expensive. From here you can also take a very fast train to Guangzhou (see our recent visit there on this website) and from there to other major cities in China.
Details

Written by

Richard_McKie

Parent Category:

Travel

Category: East Asia
Hits: 34861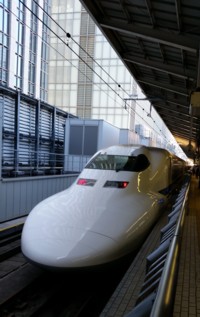 In the second week of May 2017 our small group of habitual fellow travellers Craig and Sonia; Wendy and I; took a package introductory tour: Discover Japan 2017 visiting: Narita; Tokyo; Yokohama; Atami; Toyohashi; Kyoto; and Osaka.
Details

Written by

Richard_McKie

Parent Category:

Travel

Category: East Asia
Hits: 35657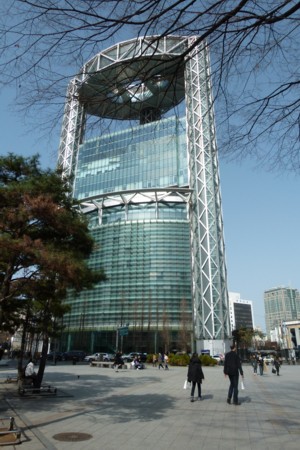 March 2016
South Korea
I hadn't written up our trip to South Korea (in March 2016) but Google Pictures gratuitously put an album together from my Cloud library so I was motivated to add a few words and put it up on my Website. Normally I would use selected images to illustrate observations about a place visited. This is the other way about, with a lot of images that I may not have otherwise chosen. It requires you to go to the link below if you want to see pictures. You may find some of the images interesting and want to by-pass others quickly. Your choice. In addition to the album, Google generated a short movie in an 8mm style - complete with dust flecks. You can see this by clicking the last frame, at the bottom of the album.
A few days in Seoul were followed by travels around the country, helpfully illustrated in the album by Google generated maps: a picture is worth a thousand words; ending back in Seoul before spending a few days in China on the way home to OZ.
Details

Written by

Richard_McKie

Parent Category:

Travel

Category: East Asia
Hits: 24718
At the end of February 2016 Wendy and I took a package deal to visit Bali. These days almost everyone knows that Bali is a smallish island off the east tip of Java in the Southern Indonesian archipelago, just south of the equator. Longitudinally it's just to the west of Perth, not a huge distance from Darwin. The whole Island chain is highly actively volcanic with regular eruptions that quite frequently disrupt air traffic. Bali is well watered, volcanic, fertile and very warm year round, with seasons defined by the amount of rain.
Details

Written by

Richard_McKie

Parent Category:

Travel

Category: East Asia
Hits: 81104
In May 2015 four of us, Craig and Sonia Wendy and I, bought a package deal: eleven days in Taiwan and Hong Kong - Wendy and I added two nights in China at the end. We had previously travelled together with Craig and Sonia in China; Russia, India and South America and this seemed like a good place to do it again and to learn more about the region.
Taiwan is one of the Four Asian Tigers, along with Korea, Singapore and Hong Kong, achieving the fastest economic growth on the Planet during the past half century. Trying to understand that success was of equal interest with any 'new sights' we might encounter.