Unless otherwise indicated all photos © Richard McKie 2005 - 2015

Who is Online
We have 29 guests and no members online
Translate to another language
South East Asia
Details

Written by

Richard McKie

Parent Category:

Travel

Category: SE Asia
Hits: 2056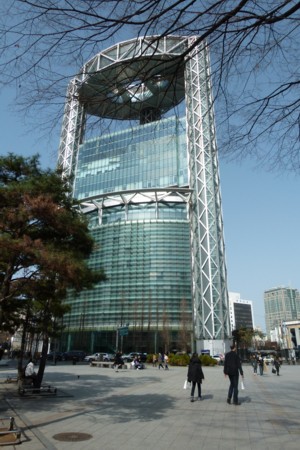 March 2016
South Korea
I hadn't written up our trip to South Korea (in March 2016) but Google Pictures gratuitously put an album together from my Cloud library so I was motivated to add a few words and put it up on my Website. Normally I would use selected images to illustrate observations about a place visited. This is the other way about, with a lot of images that I may not have otherwise chosen. It requires you to go to the link below if you want to see pictures. You may find some of the images interesting and want to by-pass others quickly. Your choice. In addition to the album, Google generated a short movie in an 8mm style - complete with dust flecks. You can see this by clicking the last frame, at the bottom of the album.
A few days in Seoul were followed by travels around the country, helpfully illustrated in the album by Google generated maps: a picture is worth a thousand words; ending back in Seoul before spending a few days in China on the way home to OZ.
Details

Written by

Richard McKie

Parent Category:

Travel

Category: SE Asia
Hits: 4034
At the end of February 2016 Wendy and I took a package deal to visit Bali. These days almost everyone knows that Bali is a smallish island off the east tip of Java in the Southern Indonesian archipelago, just south of the equator. Longitudinally it's just to the west of Perth, not a huge distance from Darwin. The whole Island chain is highly actively volcanic with regular eruptions that quite frequently disrupt air traffic. Bali is well watered, volcanic, fertile and very warm year round, with seasons defined by the amount of rain.
Details

Written by

Richard McKie

Parent Category:

Travel

Category: SE Asia
Hits: 25219
In May 2015 four of us, Craig and Sonia Wendy and I, bought a package deal: eleven days in Taiwan and Hong Kong - Wendy and I added two nights in China at the end. We had previously travelled together with Craig and Sonia in China; Russia, India and South America and this seemed like a good place to do it again and to learn more about the region.
Taiwan is one of the Four Asian Tigers, along with Korea, Singapore and Hong Kong, achieving the fastest economic growth on the Planet during the past half century. Trying to understand that success was of equal interest with any 'new sights' we might encounter.
Details

Written by

Richard McKie

Parent Category:

Travel

Category: SE Asia
Hits: 65303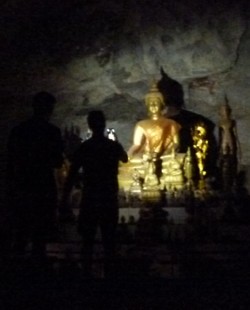 The Lao People's Democratic Republic is a communist country, like China to the North and Vietnam with which it shares its Eastern border.
And like the bordering communist countries, the government has embraced limited private ownership and free market capitalism, in theory. But there remain powerful vested interests, and residual pockets of political power, particularly in the agricultural sector, and corruption is a significant issue.
During the past decade tourism has become an important source of income and is now generating around a third of the Nation's domestic product. Tourism is centred on Luang Prabang and to a lesser extent the Plane of Jars and the capital, Vientiane.
Details

Parent Category:

Travel

Category: SE Asia
Hits: 8440
In 1957-58 the film 'The Bridge on the River Kwai' was ground breaking. It was remarkable for being mainly shot on location (in Ceylon not Thailand) rather than in a studio and for involving the construction and demolition of a real, fully functioning rail bridge. It's still regarded by many as one of the finest movies ever made.
One of the things a tourist to Bangkok is encouraged to do is to take a day trip to the actual bridge.