Unless otherwise indicated all photos © Richard McKie 2005 - 2021

Who is Online
We have 49 guests and no members online
North America
Details:
Parent Category: Travel Category:
North America
| Published: 25 October 2017 | Hits: 123586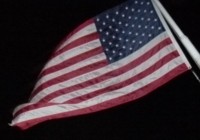 Page 18 of 25
Santa Fe New Mexico
My first impression of Santa Fe was not good. It's a lot smaller than Albuquerque yet our Uber driver was a bit odd and still got lost. But it did get better. We discovered our comfortable 'Suites' style hotel was across the road from the railway station and immediately adjacent to the Zia Rd Shopping Mall, with its large supermarket and a Chinese restaurant, for inexpensive yet tasty meals and wine. These were to contrast with my birthday evening and dinner in town that would challenge Wendy's budget on both counts.
Santa Fe is the State capital, claimed to be the oldest in the US, and people are quite a bit better off than in Albuquerque, in part because of the smaller proportion of poorer native Americans. The ethnic mix is so Caucasian and Asian that the Saturday Railyard farmers markets might have been in Mosman - except with more chilli.

Santa Fe - Click on this picture to see more

Although desert, Santa Fe is 2,194 m above sea level (7,199 ft) and as we would discover later when leaving from the small airport, that caters mainly to private jets, some carrying skiers on their way to the nearby resorts. It's also said to be a mecca for the arts, and when we went into a couple of the many galleries in town we saw prices to bring water to the eyes. So despite its humble adobe lined streets this is an up-market place.
Among the museums in town are the Palace of the Governors, linked by a garden to the New Mexico History Museum and the Georgia O'Keeffe Museum that has apparently inspired and attracted so many other artists.
Georgia O'Keeffe was originally a New York based artist who became notorious when she posed naked and semi-naked for photographs by Alfred Stieglitz, first in 1918 and for many sittings after. This was a lifetime before Madonna emulated her. Yet she was never a 'pretty' woman. The black and white Stieglitz photographs of her that you can see on-line (See more...) are starkly artistic and certainly not erotic. The album cover on the Patti Smith Group - Easter is strikingly similar to one.
Alfred Stieglitz is recognised in his own right as an America's pioneer of photographic art. Although already married he became O'Keeffe's lover and they lived together in flagrant disregard for the mores of the time. They eventually married in 1924. Like the photographs, her paintings also became notorious and she's been called the "Mother of American modernism".
As she became recognised for her new perspective, her work attracted higher prices than any previous female painter in history. O'Keeffe was soon represented in leading collections in America then around the world and she became an inspiration to several generations of women artists. She loved the New Mexico landscape and when Stieglitz died she moved here permanently, living to the age of 99. She told a reporter: "I've been absolutely terrified every moment of my life - and I've never let it keep me from doing a single thing I wanted to do."
The museum has a significant number of her works but given their high value the collection is by no means a comprehensive retrospective.
The Georgia O'Keeffe Museum
As a result of her early bohemian reputation collectors have always looked for Freudian sexual content and a couple in this collection do not require a lot of imagination. In her later work she was at pains to avoid sexual symbolism, preferring landscapes and images of flowers. Nevertheless, some critics saw eroticism in these too.
Along at the Cathedral Park there was an exhibition of prints from the Uffizi - not exactly reproductions - as the guy at the visitors centre had represented them effusively. They're of a uniform size - often just section of the original works and waterproof. But I did find it amusing that Peter Paul Ruben's ideal of female beauty in The Three Graces was reflected in the Wedding Party at the church next door:
Rubenesque
In addition to exhibitions relating to first settlement and the famed Santa Fe Trail, used by the first European travellers and settlers, the New Mexico History Museum told us about the 'Harvey Girls' that had featured in a 1946 movie musical staring Judy Garland. We would encounter the 'Harvey Girls' again at the Grand Canyon. They were waitresses in a chain of restaurants along the equally famous Atchison, Topeka and Santa Fe Railway as well as at lodges in National Parks, like the Grand Canyon. Mostly country girls, they were known for high moral standards as opposed to 'Saloon Girls', and wore appropriately virginal uniforms, reminiscent of a nun's habit. Women were in short supply in the west and the 'Harvey Girls' were often sought out as wives by eligible men, who competed for their affections according to wealth, charm and good looks. This was the main incentive for country girls to join their ranks, usually with family encouragement, yet some, perhaps not interested in love, remained in the job for life.
Harvey Girls - an early form of counter culture?
Another exhibit explored the 'counter culture' that came west - or was it east - often in VW Minibuses in the sixties and found a home here: alternatively building geodesic shelters; growing pot; stripping naked; dropping acid; following gurus; loving in; having ferrel kids; hating war and the fascist establishment; and generally chilling out. I felt like I was like visiting some of my old friends or a squat in Darlinghurst.
A later kind of counter-culture
Yet another exhibit explored a weed of a different kind - the decoration of the humble cigar box - is it art? Click on the Santa Fe Railyard photo (above) to see the full album
From Santa Fe we flew to Phoenix Arizona.