Unless otherwise indicated all photos © Richard McKie 2005 - 2019

Who is Online
We have 164 guests and no members online
Recollections
This is an area for some lighter historical content
- a scrapbook of various recollections; drawn from other articles; elaborations on other content; and other ramblings.
Details

Written by

Richard_McKie

Parent Category:

History

Category: Recollections
Hits: 17355
The movie The Imitation Game is an imaginative drama about the struggles of a gay man in an unsympathetic world.
It's very touching and left everyone in the cinema we saw it in reaching for the tissues; and me feeling very guilty about my schoolboy homophobia.
Benedict Cumberbatch, who we had previously seen as the modernised Sherlock Holmes, plays Alan Turing in much the same way that he played Sherlock Holmes. And as in that series The Imitation Game differs in many ways from the original story while borrowing many of the same names and places.
Far from detracting from the drama and pathos these 'tweaks' to the actual history are the very grist of the new story. The problem for me in this case is that the original story is not a fiction by Conan Doyle. This 'updated' version misrepresents a man of considerable historical standing while simultaneously failing to accurately represent his considerable achievements.
Details

Written by

Richard_McKie

Parent Category:

History

Category: Recollections
Hits: 260242

Introduction
This is the story of the McKie family down a path through the gardens of the past that led to where I'm standing. Other paths converged and merged as the McKies met and wed and bred. Where possible I've glimpsed backwards up those paths as far as records would allow.
The setting is Newcastle upon Tyne in northeast England and my path winds through a time when the gardens there flowered with exotic blooms and their seeds and nectar changed the entire world. This was the blossoming of the late industrial and early scientific revolution and it flowered most brilliantly in Newcastle.
I've been to trace a couple of lines of ancestry back six generations to around the turn of the 19th century. Six generations ago, around the turn of the century, lived sixty-four individuals who each contributed a little less 1.6% of their genome to me, half of them on my mother's side and half on my father's. Yet I can't name half a dozen of them. But I do know one was called McKie. So this is about his descendents; and the path they took; and some things a few of them contributed to Newcastle's fortunes; and who they met on the way.
In six generations, unless there is duplication due to copulating cousins, we all have 126 ancestors. Over half of mine remain obscure to me but I know the majority had one thing in common, they lived in or around Newcastle upon Tyne. Thus they contributed to the prosperity, fertility and skill of that blossoming town during the century and a half when the garden there was at its most fecund. So it's also a tale of one city.
My mother's family is the subject of a separate article on this website.
Details

Written by

Richard_McKie

Parent Category:

History

Category: Recollections
Hits: 34452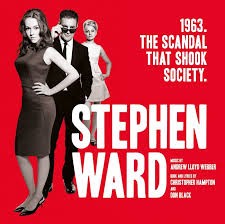 A Pivotal Year
It appears that the latest offering from Andrew Lloyd Webber: Stephen Ward, the Musical, has crashed and burned after four months in London.
On hearing this I was reminded of 1963, the year I completed High School and matriculated to University; the year Bob Dylan became big; and Beatle Mania began.
The year had started with a mystery the Bogle-Chandler deaths in Lane Cove National Park in Sydney that confounded Australia. Then came Buddhist immolations and a CIA supported coup and regime change in South Vietnam that was the beginning of the end for the US effort.
Suddenly the Great Train Robbery in Britain was headline news there and in Australia. One of the ringleaders, Ronnie Biggs was subsequently found in Australia but stayed one step of the authorities for many years.
The 'Space Race' was underway with the USSR holding their lead by putting the first female Cosmonaut into obit. The US was riven with inter-racial hostility and rioting. But the first nuclear test ban treaties were signed and Vatican 2 made early progress, the reforming Pope John 23 unfortunately dying midyear.
Towards year's end, on the 22nd of November, came the Kennedy assassination, the same day the terminally ill Aldus Huxley elected to put an end to it.
But for sex and scandal that year the Profumo affair was unrivalled.
Details

Parent Category:

History

Category: Recollections
Hits: 157274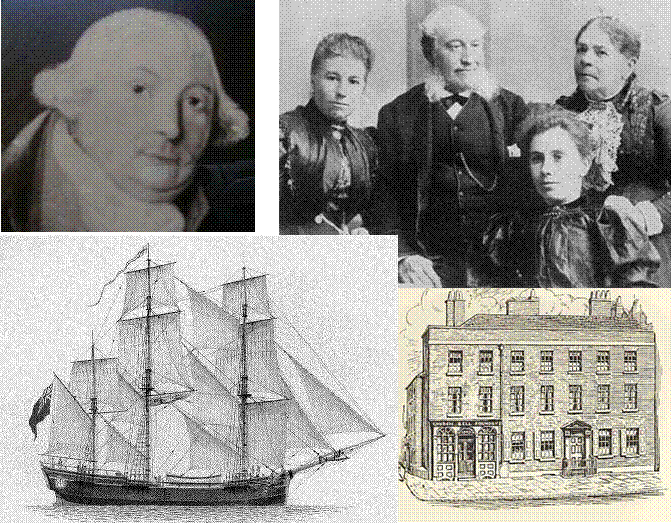 The following family history relates to my daughter Emily and her mother Brenda. It was compiled by my niece Sara Stace, Emily's first cousin, from family records that were principally collected by Corinne Stace, their Grandmother, but with many contributions from family members. I have posted it here to ensure that all this work is not lost in some bottom draw. This has been vindicated by a large number of interested readers worldwide.
The copyright for this article, including images, resides with Sara Stace.
Thus in respect of this article only, the copyright statement on this website should be read substituting the words 'Sarah Stace' for the words 'website owner'.
Sara made the original document as a PDF and due to the conversion process some formatting differs from the original. Further, some of the originally posted content has been withdrawn, modified or corrected following requests and comments by family members.
Richard
---
Stace and Hall family histories
Details

Written by

Richard_McKie

Parent Category:

History

Category: Recollections
Hits: 8413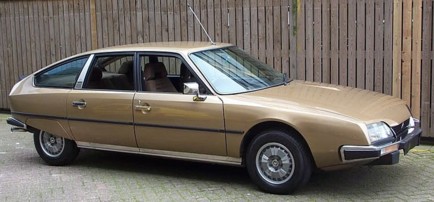 I have owned well over a dozen cars and driven a lot more, in numerous countries.
It seems to me that there are a limited number of reasons to own a car:
As a tool of business where time is critical and tools of trade need to be carried about in a dedicated vehicle.
Convenient, fast, comfortable, transport particularly to difficult to get to places not easily accessible by public transport or cabs or in unpleasant weather conditions, when cabs may be hard to get.
Like clothes, a car can help define you to others and perhaps to yourself, as an extension of your personality.
A car can make a statement about one's success in life.
A car can be a work of art, something re-created as an aesthetic project.
A car is essential equipment in the sport of driving.