Unless otherwise indicated all photos © Richard McKie 2005 - 2021

Who is Online
We have 79 guests and no members online
Recollections
This is an area for some lighter historical content
- a scrapbook of various recollections; drawn from other articles; elaborations on other content; and other ramblings.
Details

Written by

Richard_McKie

Parent Category:

History

Category: Recollections
Hits: 1124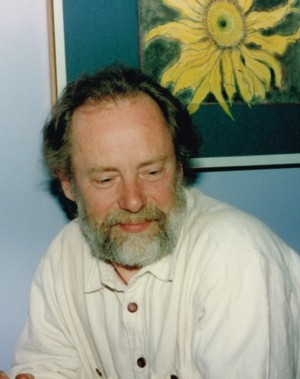 My brother, Peter, is dead.
One of his body's cells turned rogue and multiplied, bypassing his body's defences. The tumour grew and began to spread to other organs. Radiation stabilised the tumour's growth but by then he was too weak for chemo-therapy, which might have stemmed the spreading cells.
He was 'made comfortable' thanks to a poppy grown in Tasmania, and thus his unique intelligence faded away when his brain ceased to function on Sunday, 22nd May 2022.
I visited him in the hospital before he died. Over the past decade we had seldom spoken. Yet he now told me that he often visited my website. I had suspected this because from time to time he would send e-mail messages, critical of things I had said. That was about the only way we kept in touch since the death of his daughter Kate (Catherine). That poppy again.
I suppose that one of the reasons for not talking very often was that there were few things that we disagreed about. So, our last conversation, which amongst other things, encompassed the inevitability of death for all of us, was uncontroversial, even comfortable. We were brought-up to sort out our metaphysical leanings for ourselves. Both of us came to believe, like our parents, that there could be no continued 'life' after death. So, a dead body has no particular value, except, perhaps, as a memento for the still-living, our descendants and maybe historians to come.
Yet, as I have repeatedly asserted on this website, while we are alive, we all, continually change the present - and therefore, the future. As a result, after death we continue to exist in another way: through the affects of those changes, that we made, in the fabric of what is now - and thus: what will be.
Details

Written by

Richard_McKie

Parent Category:

History

Category: Recollections
Hits: 1830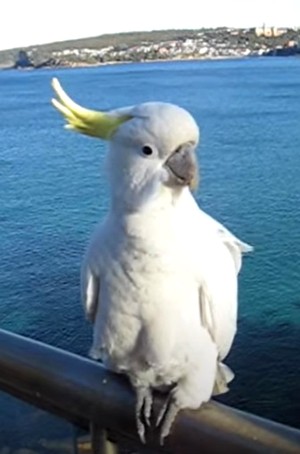 A couple of days ago a story about sulphur-crested cockatoos went semi-viral, probably in an attempt to lift spirits during Sydney's new Covid-19 lock-down. It appears that some smart cocky worked out how to open wheelie-bin lids. That's not a surprise - see below. What is surprising is that others are copying him and the practice is spreading outwards so that it can be mapped in a growing circle of awareness. The cockies are also choosing the red (household rubbish) bins that may contain food, disregarding yellow (cans and bottles); blue (paper and cardboard) and green bins (garden clippings). Yet, now they have also been observed checking-out other potentially food containing bins.
One has even been observed re-closing the lid - presumably to prevent other birds getting to the food.
Back in the 1950's I was given a pet sulphur-crested cockatoo we named Einstein. I was in primary school and I didn't yet know who Einstein was. My father suggested the name - explaining that Einstein was 'a wise old bird'.
Details

Written by

Richard_McKie

Parent Category:

History

Category: Recollections
Hits: 6387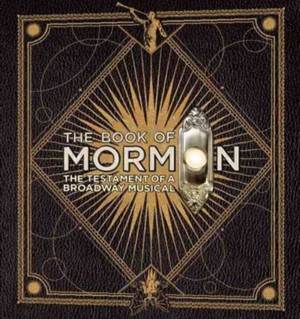 Back in the mid 1960's when I was at university and still living at home with my parents in Thornleigh, two dark suited, white shirted, dark tied, earnest young men, fresh from the United States, appeared at our door.
Having discovered that they weren't from IBM my mother was all for shooing them away. But I was taking an interest in philosophy and psychology and here were two interesting examples of religious fervour.
As I often have with similar missionaries (see: Daniel, the Jehovah's Witness in Easter on this Website), I invited them in and they were very pleased to tell me about their book. I remember them poised on the front of our couch, not daring or willing to sit back in comfort, as they eagerly told me about their revelation.
And so it came to pass that a week ago when we travelled to Melbourne to stay with my step-son Lachlan and his family and to see the musical: The Book of Mormon I was immediately taken back to 1964.
Details

Written by

Richard_McKie

Parent Category:

History

Category: Recollections
Hits: 22427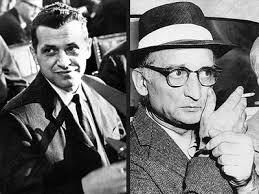 In 1960 the Russians shot down an American U-2 spy plane that was overflying and photographing their military bases. The U-2 Incident was big news when I was in High School and I remember it quite clearly.
The Incident forms the background to Bridge of Spies a 2015 movie, directed by Steven Spielberg and starring Tom Hanks and Mark Rylance from a screenplay written by Matt Charman together with Ethan and Joel Coen that centres on these true events.
Spielberg and the Cohen Brothers. Who could miss it?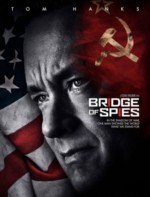 Details

Written by

Richard_McKie

Parent Category:

History

Category: Recollections
Hits: 7257
In Sicily we hired a Jeep to get from Palermo around the island.
I had my doubts about this steed. Our two big bags wouldn't fit in the boot. One had to be strapped in on the back seat - a bit disappointing.
At above 130, the speed limit, there's something odd about the steering – so much so that I stopped quite soon to check the tyre pressures. I was regretting my choice.
Reassured about the tyres we set off again.
On the plus side the fuel consumption seemed OK and the zoned climate control worked well.