Unless otherwise indicated all photos © Richard McKie 2005 - 2021

Who is Online
We have 42 guests and no members online
East Asia
Details

Written by

Richard_McKie

Parent Category:

Travel

Category: East Asia
Hits: 84647
In May 2015 four of us, Craig and Sonia Wendy and I, bought a package deal: eleven days in Taiwan and Hong Kong - Wendy and I added two nights in China at the end. We had previously travelled together with Craig and Sonia in China; Russia, India and South America and this seemed like a good place to do it again and to learn more about the region.
Taiwan is one of the Four Asian Tigers, along with Korea, Singapore and Hong Kong, achieving the fastest economic growth on the Planet during the past half century. Trying to understand that success was of equal interest with any 'new sights' we might encounter.
Details

Written by

Richard_McKie

Parent Category:

Travel

Category: East Asia
Hits: 90771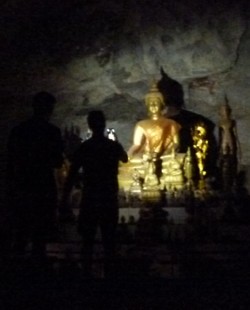 The Lao People's Democratic Republic is a communist country, like China to the North and Vietnam with which it shares its Eastern border.
And like the bordering communist countries, the government has embraced limited private ownership and free market capitalism, in theory. But there remain powerful vested interests, and residual pockets of political power, particularly in the agricultural sector, and corruption is a significant issue.
During the past decade tourism has become an important source of income and is now generating around a third of the Nation's domestic product. Tourism is centred on Luang Prabang and to a lesser extent the Plane of Jars and the capital, Vientiane.
Details

Parent Category:

Travel

Category: East Asia
Hits: 15258
In 1957-58 the film 'The Bridge on the River Kwai' was ground breaking. It was remarkable for being mainly shot on location (in Ceylon not Thailand) rather than in a studio and for involving the construction and demolition of a real, fully functioning rail bridge. It's still regarded by many as one of the finest movies ever made.
One of the things a tourist to Bangkok is encouraged to do is to take a day trip to the actual bridge.
Details

Parent Category:

Travel

Category: East Asia
Hits: 9478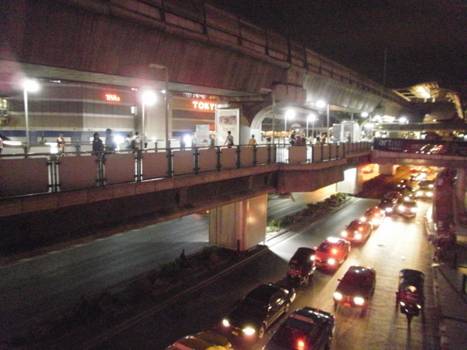 A short story
The Bangkok Sky-train, that repetition of great, grey megaliths of ferroconcrete looms above us.
All along the main roads, under the overhead railway above, small igloo tents and market stalls provide a carnival atmosphere to Bangkok. It's like a giant school fete - except that people are getting killed – half a dozen shot and a couple of grenades lobbed-in to date.
Periodically, as we pass along the pedestrian thronged roads, closed to all but involved vehicles, we encounter flattop trucks mounted with huge video screens or deafening loud speakers.
Details

Parent Category:

Travel

Category: East Asia
Hits: 47765
This is a fascinating country in all sorts of ways and seems to be most popular with European and Japanese tourists, some Australians of course, but they are everywhere.
Since childhood Burma has been a romantic and exotic place for me. It was impossible to grow up in the Australia of the 1950's and not be familiar with that great Australian bass-baritone Peter Dawson's rendition of Rudyard Kipling's 'On the Road to Mandalay' recorded two decades or so earlier:
Come you back to Mandalay
Where the old flotilla lay
Can't you hear their paddles chunking
From Rangoon to Mandalay
On the road to Mandalay
Where the flying fishes play
And the Dawn comes up like thunder
out of China 'cross the bay
The song went Worldwide in 1958 when Frank Sinatra covered it with a jazz orchestration, and 'a Burma girl' got changed to 'a Burma broad'; 'a man' to 'a cat'; and 'temple bells' to 'crazy bells'.