Unless otherwise indicated all photos © Richard McKie 2005 - 2021

Who is Online
We have 49 guests and no members online
East Asia
Details:
Parent Category: Travel Category:
East Asia
| Published: 09 March 2011 | Hits: 39565
Page 3 of 9
Beijing and Xi'an
We went to China again in 2009; this time with friends. Our itinerary took us from Beijing to Xi'an and then to the 'terracotta warriors' then back to Beijing.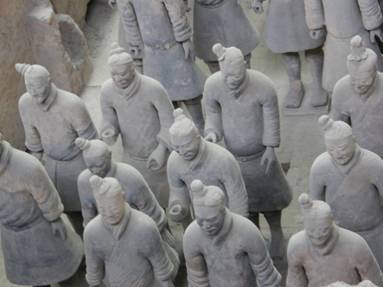 Terracotta Warriors
From Beijing we visited the Great Wall and the Summer Palace.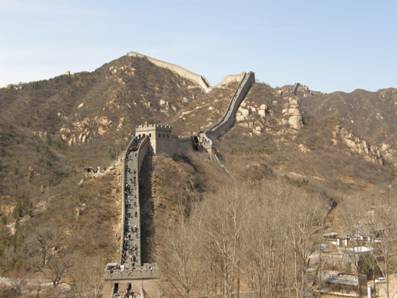 The Great Wall
Everything in Beijing is on a huge scale. We soon learned that what looks like a short distance on a map can take several hours to walk; as when we tried to circumnavigate the Forbidden City. We quickly found out how to use the Metro. Here we discovered that many Chinese people are strangers to Beijing and within a day we were helping people negotiate the turnstiles and the other vagaries of the system.
As in most of China old Beijing is rapidly disappearing. For example most of the old city wall has been demolished to be replaced by a multi-lane ring road.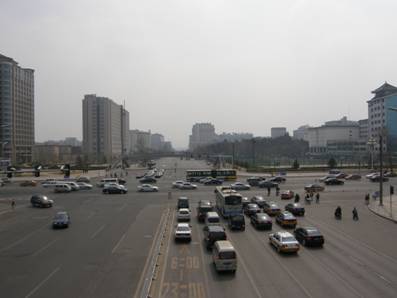 Typical Beijing Roads
One historical street has been reconstructed, complete with a tram; now powered by batteries and recharged at a charging station to avoid the overhead conductors. When we visited many of the shops were not yet occupied and it had a Disneyland aspect to it.
Because the massacre there, on June 4th 1989, Tiananmen Square is of particular interest to tourists, an unofficial ambiguity is tolerated. Officially nothing happened; but with a nod and wink tourists are allowed to know the gory details. At one end of the square is the Forbidden City and at the other the mausoleum of Chairman Mao. Each side is flanked by government buildings. Along the west side is the Great Hall of the People and along the east is the National Museum of China.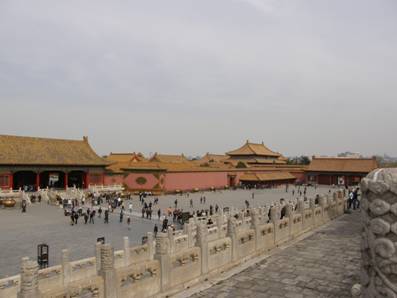 Forbidden City (small part)