Unless otherwise indicated all photos © Richard McKie 2005 - 2021

Who is Online
We have 55 guests and no members online
North America
Details:
Parent Category: Travel Category:
North America
| Published: 25 October 2017 | Hits: 123587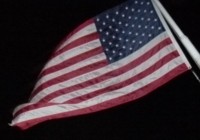 Page 9 of 25
Augusta Georgia
Making our way east we decided to have lunch in Augusta. Originally we'd considered this as a place to spend a night but friends had suggested Columbia, the capital and second largest city in South Carolina, might offer a better range of accommodation. On arriving in Augusta their advice seemed to have been well advised. Despite its famous golf course it's a small place, a little worse for wear, except for an apparently thriving car culture. There were several historic cars, one an 'E Type' Jaguar and another with enough chrome to blind other road users, even on a dull day.
There is also a surprisingly large museum featuring an historic steam locomotive with a full set of 'rail cars' and other historic vehicles, in addition to the obvious golf and by now predictable Civil War galleries. In one gallery we learned that Augusta had an important role manufacturing gunpowder for the Confederate army. Other galleries remember the blues star James Brown, a local son, and local medical infrastructure and achievements.

Augusta Museum of History - Click on this picture to see more

The museum information centre recommended a café across the road. This turned out to serve traditional African American fare and we joined the other races there and ate in harmony. This might have surprised someone who's only contact with Augusta had been the museum and who'd seen the segregationist signs and slave shackles displayed there.