Unless otherwise indicated all photos © Richard McKie 2005 - 2021

Who is Online
We have 96 guests and no members online
North America
Details:
Parent Category: Travel Category:
North America
| Published: 25 October 2017 | Hits: 123592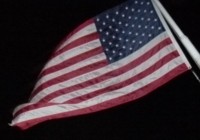 Page 6 of 25
Franklin Tennessee
Leaving Nashville we stopped at Franklin where the last battle for Nashville took place.
Here we again learned that to southerners the Confederacy had declared itself a separate nation based on their rural lifestyle and slavery and the northerners were perceived as invaders. Tennessee was under Northern occupation from early in the War, akin to France being under German occupation and there was an active underground opposition. At the end of the battle of Franklin the northern troops were secretly pulling back across the river in the dead of night when a local woman tried to warn the sleeping Confederates. She was killed on the spot by a Union soldier who then simply re-joined his ranks.
We understood that she was the heroine of the story and that we should be outraged that the Union soldier had avoided punishment for a war crime when his complicit companions 'looked the other way.' It's the sort of thing Nazi soldiers might have done to a patriotic French woman in a war movie. I'm not even sure the story's true because we were told he shot her point-blank in the head. Surely not! Weren't they sneaking silently away? As I said, the outrage still runs deep.
At the farm you can still see the bullet holes in the buildings, although the trenches are gone, and can learn of the son of the family, captain Tod Carter who was, by chance, mortally wounded a few hundred metres from his home while fighting for the Confederacy.

Carter House - Click on this picture to see more Civil War memorabilia

The couple in period costume (click the image above) were not part of the staff. They just like dressing up when they go to historic sites to better enjoy the history by imagining themselves back in the good old days, perhaps before the country went to the dogs? We stayed away from politics so I'm not sure how much current reality disturbs them.