Unless otherwise indicated all photos © Richard McKie 2005 - 2021

Who is Online
We have 52 guests and no members online
North America
Details:
Parent Category: Travel Category:
North America
| Published: 25 October 2017 | Hits: 123601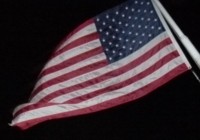 Page 4 of 25
Nashville Tennessee
Our next stop was Nashville to the north-east. To say we were taken aback would be an understatement. The main music street is Broadway. It's like a continuous 'schoolies' for twenty-somethings At every door conflicting music screams out in competition. At points the combined noise pressure is almost unbearable. There was a football game in town that boasts two huge stadia and we imagined that this was unusual, a special racket for the fans, but we were assured by a waitress, in a relatively quiet and pleasant restaurant off the main strip: "It's the same every day, including Sundays". We were there again the following day, Sunday, and can confirm that this is so.
Among the partygoers were numerous 'hens parties' and our informant told us that almost everyone on Broadway were out-of-towners. Unlike Memphis, they were almost all white, the few black faces obviously locally employed staff. We got a big dose of that 'Disneyland feeling' of artificiality that's not far from many US tourist venues.

Nashville - Click on this picture to see more

I don't know what I expected: maybe hopeful country stars busking on street corners. Indeed we did see one busker who wasn't too bad. I didn't have high hopes so was not let down. But Wendy confessed herself disappointed.