Unless otherwise indicated all photos © Richard McKie 2005 - 2021

Who is Online
We have 94 guests and no members online
North America
Details:
Parent Category: Travel Category:
North America
| Published: 25 October 2017 | Hits: 123591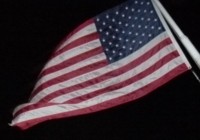 Page 22 of 25
Zion National Park - Utah
During this part of our trip I had some relief from weeks of driving.
Brian, our travel companion and his wife Kat are keen cyclists and since he's retired Brian has travelled these roads extensively with other cycling enthusiasts and knows every hill. It seemed appropriate that he drive. In addition he has a senior's pass to the national parks.
That enabled me to sit back and to take some photos from the car. The park is well worth a visit and I wish I'd taken a few more pictures. But I was probably too busy talking to Brian. Wendy and Kat certainly used the time to get to know each other better.
It was a very enjoyable part of the trip.
We actually drove through part of the park to reach our hotel not far from the Visitor's Centre. Brian knew that the car park there would fill up by mid-morning and the shuttle busses, that go into the park proper where private cars are excluded, would develop very long lines about the same time. So a 'Goldilocks breakfast' and checkout - not too early - not too late - meant that we nicely avoided both issues. Good advice for those of you who might want to go there.
There are some nine shuttle bus stops, each with a different walk or activity like rock climbing. On the way back from the walk that we took we ran across some deer and were counted lucky to have seen them by a guide. We kept moving as it was a very cold day and we could have had warmer clothes. Fortunately one stop is at the Park's only residential lodge at which we got pleasantly warm again and had lunch.

Zion National Park - Click on this picture to see more

Alas we couldn't hang about. We had to get Brian and Kat back to Las Vegas airport on time for their flight, then drop the car, before catching our own flight to LA.