Unless otherwise indicated all photos © Richard McKie 2005 - 2021

Who is Online
We have 115 guests and no members online
North America
Details:
Parent Category: Travel Category:
North America
| Published: 25 October 2017 | Hits: 122207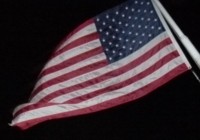 Page 13 of 25
New Orleans Louisiana
Those of you who were watching the news in August 2005 will remember Hurricane Katrina and images of New Orleans underwater for weeks on end due to high rainfall; storm surge and inadequate levies. When the levies broke around a thousand people were killed in the city, most of them poor and black.
Reconstruction was a priority particularly in the iconic French Quarter a rectangular grid six blocks by twelve of historic buildings combining residential and commercial activities including a great number of art galleries several hotels some cafes and restaurants and in the famous Bourbon street a red light area with strip clubs and bars. At the time of our visit Bourbon street was being pulled up to improve the water supply and drainage and there was a 'boil water warning' for part of the time.
At regular intervals groups of buskers entertain the passers-by with New Orleans Jazz. This varies in quality from excellent to: "please stop that tuneless racket".

New Orleans Jazz - Click on this picture to see more

The city is blessed with several museums. Principal among these is the huge National World War II museum near Lee Circle not far from our hotel. We know quite a bit about WW2 so decided that given out time constraints The Museum of the Confederacy across the way could more relevant to the South and informative.
Lee Circle is of course named after Robert Edward Lee, the most successful of several very effective generals who commanded the armies of the Confederacy in the Civil War. Until recently his statue stood atop a large column at the centre of the Circle, a la Nelson in Trafalgar Square. But now all the Confederate generals have been removed from the city and reside together in a warehouse, from whence they may be sold to the highest bidder on condition that they will not be displayed in public ever again.
We wondered when the Museum, that has busts and portraits of these great men and that still proudly sells Lee dolls and tin soldiers, would be shut down, or at least get a name change. History wars are afoot in this here town!

Confederate Memorial Hall and Civil War Museum just off Lee Circle or is it just 'Circle' now?