Unless otherwise indicated all photos © Richard McKie 2005 - 2021

Who is Online
We have 88 guests and no members online
North America
Details:
Parent Category: Travel Category:
North America
| Published: 25 October 2017 | Hits: 123590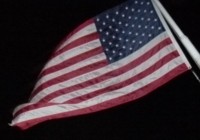 Page 2 of 25
Chicago Illinois
Chicago, Chicago it's a wonderful town - they do things they don't do on Broadway.
We arrived in Chicago direct from Sydney after a marathon day - both flying and waiting around in Los Angeles airport (LAX) to pass immigration and make our connection.
It was September 3 2017 and the TV news, in the brief interval between the ads, was dominated by Trump's bellicose statements about Kim Jong-un, following an H bomb test by North Korea - as well as the aftermath of Hurricane Harvey, with scenes of food still being kayaked to stranded citizens of Houston Texas. This was concerning as we expected to be there later in the month and the hotel we had booked was in the flooded down-town area. We took the, as it turned out unnecessary, precaution of changing our booking.
For human interest there was an on-going story (also covered in Australia before we left) about a nurse arrested, with on camera violence, for refusing to take a blood sample from an unconscious patient who was unable to consent and was simply collateral damage in a police chase car crash in Salt Lake City - see the Book of Mormon. We would be in Utah, home of the Mormons, towards the end of our trip.
Our body clocks were way out of sync so that after the train from O'Hare, a cab from the station and checking in to the Hotel Felix downtown, we decided to take a look around. The local Walgreen's drugstore was still open and Wendy needed a 110v hair styling wand. Also a bottle of wine would be nice. Felix doesn't run to a mini-bar or fridge so it would need to be a warm Californian red.
Walgreen's delivered. After a discussion with helpful staff member a grooming device was found and the booze (this is Chicago) was selected. We waited 'in line' at the checkout. But there was a delay. Several staff were dealing with a black customer and his very noisy girlfriend who wanted to dispute over something. It was escalating. Only one checkout position was not involved . But the young man told us he: "can't serve us because he's only 20 and we have alcohol". The guy who helped us turned out to be the manager. He's about 6' 3" and also African American. He stood over the pair and quietly suggested that they leave and they did. Calm was restored. We were at last getting served when the angry bloke and his foul mouthed girlfriend returned, apparently just to call the manager a 'nigger'. One of them threw a strawberry milkshake on the floor and still swearing they departed as the police were called. A little first night drama.
It was a lovely balmy night and across the street was a large and quite beautiful Irish Pub. We hadn't had dinner. We were just in time. The kitchen would close at 10, in five minutes. The meals are excellent and we were already enjoying this town. The Hotel Felix turned out to be very comfortable too. That was good because we were there for four nights. I recorded our first impressions in bed the following morning. It was labour Day.
It's Monday - Labour Day 2017 early mist clearing to a blue sky. Weather closing in later in the day. Still jet lagged.
We decide to go on a walking tour - self designed. Along the 'Magnificent Mile' to Millennium Park and then across town to Willis Tower (Sears Tower), the tallest building in Chicago and for over a decade the tallest in the world, that has a panoramic lookout. It's a feast of architecture for which Chicago is famed, ranging from Frank Lloyd Wright to the modernists.

Willis Tower (Sears Tower), once the tallest building in the world
Click on this picture to see more photographs of iconic Chicago buildings
But it's a public holiday and it seems that half of Chicago has the same idea when it comes to Willis Tower. The line heads up the street and around the corner. Anyway, we have tickets for the 360 lookout at the other end of town. We stroll back to the Hotel Felix.
We check our phones. We've covered about four miles.
On the way we stopped at Millennium Park and admired the sculptures there, including The Cloud, a silver donut that attracts more attention than any other public sculpture I'm aware of, including the Trevi Fountain in Rome. I was tempted by the Art Institute of Chicago but jet-lag was likely to be incompatible; it was not a day to be indoors; and the current Gauguin exhibition (final week) had also attracted a very long line.
Our return 'home' took us past the famous Chicago 'L' (elevated railway) - beloved by movie makers for car chases like that in The Blues Brothers. Yet the most preferred is the dual level highway (Upper/Lower Wacker Drives) along the river as used in Batman Begins.
After lunch at the local fresh food market - meals by the pound - we were off to use our tickets to 360. Unfortunately the clouds had closed in and there was a spot of rain. But that did not deter the crowds. As it turned out there was a longer line to leave than to get in and I was reminded of the Limerick about the sticky harlot of Kew... "...if they pay to get in they'll pay to get out of it too." The trouble seemed to be with the lifts, one seemed to be out of order. Yet despite the cloud the view was worth the wait. It provided a bird's eye views of the interesting parts of the city while obscuring the distant panorama.
While waiting to leave we discovered that among our immediate companions in line were a party of Australian tourists on a package tour. Naturally! After a chat about the geography of Mosman we compared notes on Chicago. They had been given a précis by their guide that included the observation that, while Chicago had successfully eliminated graffiti and littering, it had the highest murder rate in the US.
"Nonsense!" I insisted. I knew from research from my short story 'The Secret' (on this website) that excluding actual war zones, Detroit is about as deadly as almost anywhere on the planet. So I looked it up and indeed Detroit is still right up there but now it's lost its title as murder capital to Baltimore. I should have known, that's where we felt very uncomfortable indeed. See our earlier East Coast trip.
Yet it's true that of the largest three cities Chicago has more murders per 100,000 than LA and many more than NYC but almost all victims are known to their killer. A stranger to the city is more likely to be run over by a car. There is absolutely none of that animal feeling of unease or need to flee that one gets in some environments, like the black neighbourhoods in Baltimore. We might have been wandering around Sydney. As it would turn out later in our trip, Las Vegas was about to become considerably more deadly.
On my 'to-do' list were the art museums. I spent several happy hours at The Art Institute of Chicago.
I visited the Chicago Museum Of Contemporary Art rather more quickly. I'm not too sure about Takashi Murakami who's show: The Octopus Eats Its Own Leg, was current. We were told that: 'Murakami's art is rooted in traditions of Japanese painting and folklore, and highlights the artist's careful attention to craft and materials and showcases the artist's astute eye for the contemporary influences of globalization, media culture, the continued threats of nuclear power' - not too sure at all.

The Art Institute of Chicago and Chicago Museum Of Contemporary Art
Click on this picture to see images of many more artworks
In our remaining days here we walked many more miles and took the Architecture river boat tour highlighting the City's status as the preeminent leader of architecture in the world, each of us agreeing that Chicago is a wonderful town.
Our next stop was a long leg to Memphis and we flew rather than going by road, renting a car at the airport to drop off nine days later in Charleston.