Unless otherwise indicated all photos © Richard McKie 2005 - 2019

Who is Online
We have 34 guests and no members online
Recollections
Details:
Parent Category: History Category:
Recollections
| Published: 11 January 2011 | Hits: 38922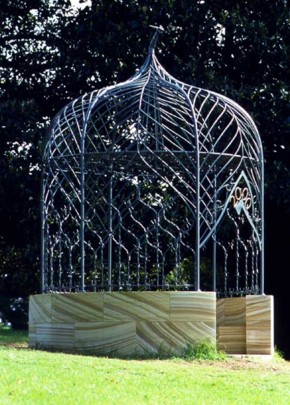 Page 7 of 12
The Motherland
The need to continually justify the colony's early existence in London became part of its character and from 1788 until the early 1970s Australia spent a great deal of time trying to stop mummy forcing her to leave home. Bob Menzies was still getting his washing done at home until his death as Lord Warden of the Cinque Ports; and he 'did but see her passing by' , referring to good Queen Bess II and 'loved her till he died'. Contrary to popular belief today, when we hear 'we fought under our flag in two world wars', Australia still used the Union Jack as our National flag until 1954, when the current flag became the official one, thanks to the Queen's visit and the need for a gracious act. This is clearly seen in old newsreels. My high school was the repository of the Changi Flag framed in the School Hall. It was made by Australian prisoners of war in Singapore around 1943. It is a Union Jack.
Australians still carried British Passports until 1949 and the word British was not completely removed from Australian passports until 1967. God Save the Queen was our National Anthem until 1974. Even the reformer, Gough Whitlam, never stopped referring to his old school masters in the 'Old Dart'; how should one pronounce kilometre? We are probably the most reluctant independent Nation in history. When I was a child our elderly neighbour always spoke of 'home', meaning England, even though she was second or third generation Australian.
This self imposed sycophancy towards the Mother country, juxtaposed with the egalitarian sentiments of convicts made good, defined the Australian character for much of my childhood. Intellectuals and artists had to be recognised in London; the 'cultural cringe' became a term of self abuse; we were constantly seeking the approval of the world in general; we wanted to emulate Americans; we built the biggest this and best of that, or so we told ourselves while in our hearts doubting it all the time; we had to excel in every sporting endeavour, culminating in 'the best Olympics ever'. At the same time we doubted the credentials of our high achievers and were constantly on the lookout for a chink in their reputation.