Unless otherwise indicated all photos © Richard McKie 2005 - 2015

Who is Online
We have 171 guests and no members online
Translate to another language
Recollections
Details:
Parent Category: History Category:
Recollections
| Published: 24 April 2014 | Hits: 24451
Page 6 of 9
Rachman Tenements
Peter Rachman, Mandy's lover, escaped any scandal. He was overweight, smoked, drank and womanised and died at the age of 43 before the scandal broke.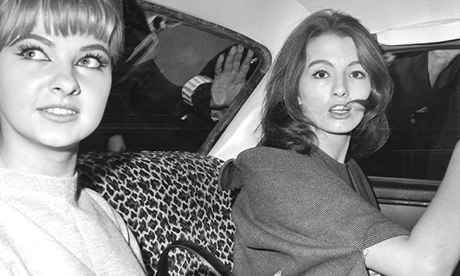 Mandy and Christine


In life he had been a jovial wealthy businessman and nightclub entrepreneur who enjoyed the good things in life, like several Rolls Royces. He might have anticipated the philosophy of Northern Irish soccer player George Best who before dying at the age of 59 famously said, referencing WC Fields: "I spent a lot of money of booze, birds, and fast cars. The rest I just squandered."
As a result of the scandal a spotlight was focussed on the way Rachman had become so wealthy, so quickly. It transpired that he had perfected means of getting rid of sitting tenants in larger inner city dwellings that he then split into tiny rooms and let them at exorbitant rent to migrants, who couldn't get accommodation elsewhere due to racial prejudice. He was actually applauded by some for providing accommodation to the needy. Some London hotels seem to follow the same principles even today.
In addition to slum tenements he owned nightclubs and less openly, brothels.
So he never learned that posthumously he became famous. His name has entered the English language as a noun/adjective to describe exploitative slum landlords.
Rachmanism
/'rakmuhnizuhm/.
noun
unscrupulous practices by property owners, especially the extortion of high rents from tenants in slum properties.
[from Perec Rachman, 1920-62, a London landlord]
Macquarie Dictionary