Unless otherwise indicated all photos © Richard McKie 2005 - 2015

Who is Online
We have 115 guests and no members online
Translate to another language
Recollections
Details:
Parent Category: History Category:
Recollections
| Published: 24 April 2014 | Hits: 24443
Page 3 of 9
Ménage à trois, quatre...
Thanks to Stephen Ward, Christine and Mandy Rice-Davies lived lives that I could barely imagine when contemplating the flood of images that spread across the pages of the papers and the magazines my parents bought.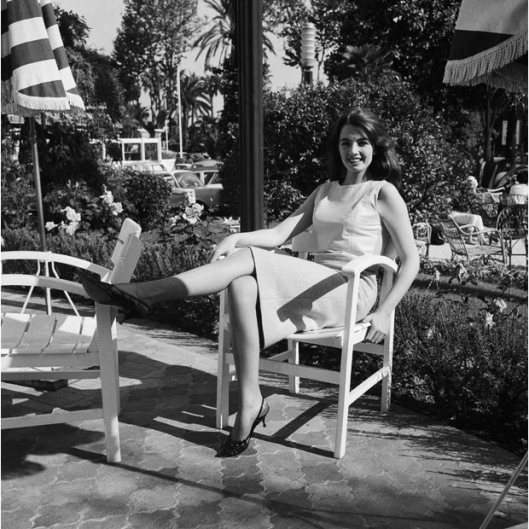 Christine Keeler in 1963


I certainly tried my hardest to imagine. I had my teenage fantasies - but my real life experience extended to getting an arm around a girl at the movies and, if I was very lucky, a kiss or two and maybe some heavy petting.
Even today it's hard to get a feeling for the reality of their young lives.
Christine had left school at 15 to get a job in a London shop. By 17 she had already given birth. But the baby was premature and died within a few days.
After waitressing for a short time she found work in a Soho club as a topless showgirl and soon became the mistress the wealthy landlord, and secret brothel owner, Peter Rachman, moving into one of his properties. Rachman was a Ukrainian refugee and alleged Jewish war hero and a well known figure in London society.
Mandy had also left school at 15 to become a model. Her modelling break came as 'Miss Austin' at a London car show. She subsequently found work at the same topless club as Christine and they became friends.
Mandy replaced Christine as Rachman's mistress and Christine moved in with Stephen Ward. She claimed, and still claims, that their relationship was non-sexual, hinting perhaps at Ward's sexual preference. He was three decades older. At a TV interview two decades, two marriages and many lovers later, Christine named him as the one man she would still like to be with.
The girls have been described as prostitutes but it seems that in their minds they were simply free with their favours in an environment where sex was something everyone was doing.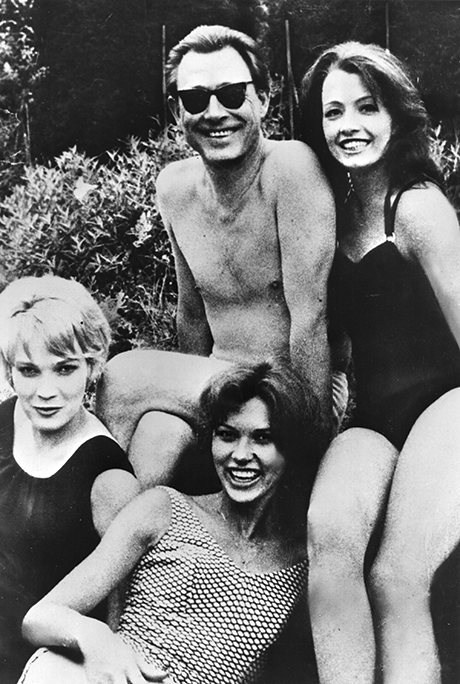 Ward, Christine Mandy and another
Nevertheless while living with Stephen, Christine took a number of society lovers, at least one of them at his behest.
Ward was a popular man around town. He had a successful medical practice as osteopath to the upper crust and was well regarded as an artist for the pencil drawings he did of celebrities, including Prince Philip, Princess Margaret and other socially prominent people.
Ward apparently had a very engaging personality and held frequent parties where the upper class could meet the demi-monde including night club performers and other entertainers, and wealthy jovial, slightly shady, businessmen like Peter Rachman.
Homosexuality was still illegal in Britain, as it was in Australia, and it was said that a percentage of upper class boys who had been through the English Boarding Schools were attracted to parties where they might make a gay connection with 'a bit of rough'. Stephen's parties were well fuelled with alcohol and other drugs and catered to every taste. It appears that half of the London establishment younger set attended from time to time, including several royals and/or their partners.
In 1960 Ward had secured a commission from The Illustrated London News to provide a series of portraits of national and international figures and became quite desperate to go to Moscow to draw (Chairman) Nikita Khrushchev, the then leader of the Soviet Union who seemed to be making changes there.