Unless otherwise indicated all photos © Richard McKie 2005 - 2021

Who is Online
We have 51 guests and no members online
Recollections
Details:
Parent Category: History Category:
Recollections
| Published: 24 April 2014 | Hits: 54016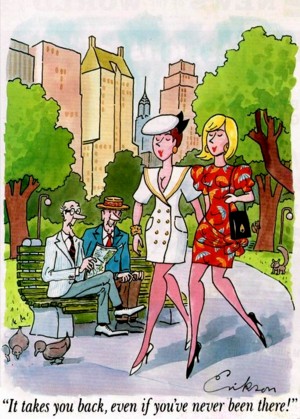 Page 5 of 9
The calm before the storm
Thus, for several years, everyone went on with their lives, happily jumping from bed to bed, until Christine, probably looking for something a bit more exciting, took up with two West Indians, one of whom she'd met when with John Profumo buying pot: a jazz piano player Aloysius "Lucky" Gordon; and Johnny Edgecombe a jealous criminal associate of Peter Rachman. The two had already been in a knife fight over her and she was hiding-out from Johnny, with Mandy, at Stephen Ward's muse cottage pied-à-terre when five shots were fired into the building and the police were called.
Both West Indians were charged with assorted offences. As their trials began details of Stephen Ward's lifestyle started to become public. Injunctions and threats of actions for defamation flew. Yevgeny Ivanov mysteriously disappeared. The paparazzi went into overdrive. Photographs of people variously smiling into the cameras or scurrying away under coats and newspapers blossomed in the media.
This was juicy stuff and The News (Screws) of the World interviewed Christine and offered financial inducements to tell all. So in the midst of this excitement Christine, who by now was 21 years old, stepped it up a notch by briefly fleeing the country to Europe, providing a story that escaped the British injunctions and could be published.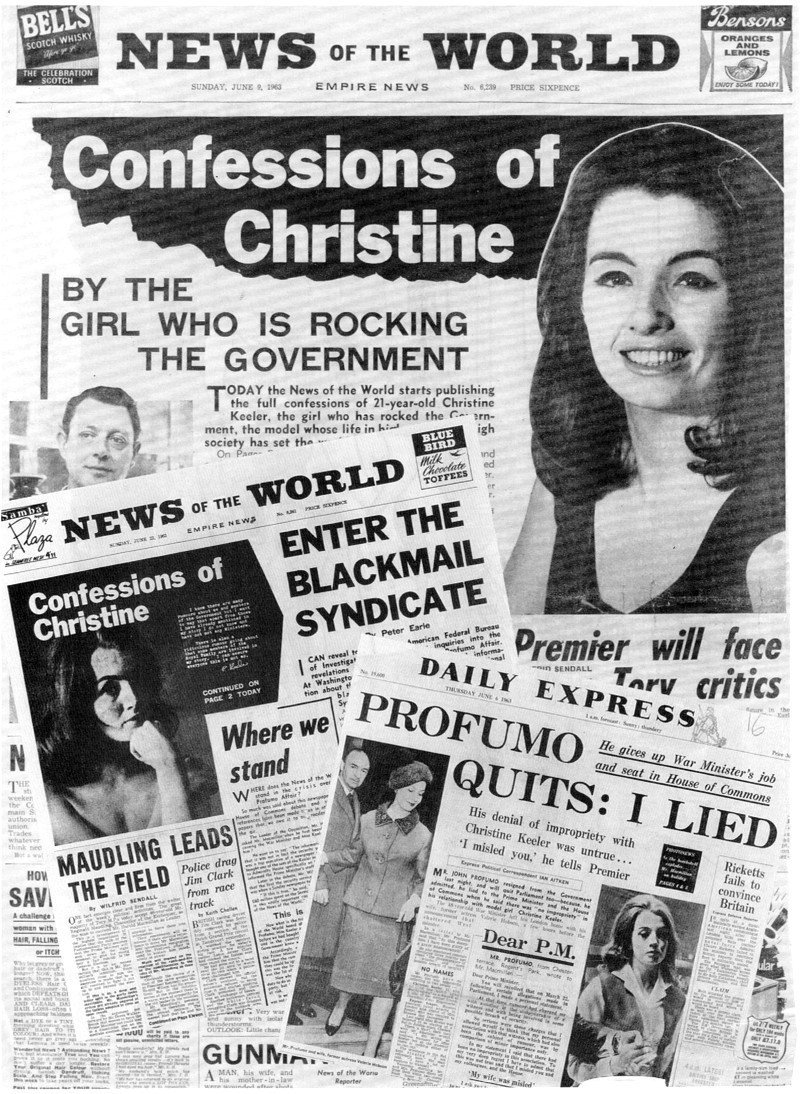 Christine was the principal prosecution witness against Lucky Gordon. She was found to be lying and confessed. Convicted of perjury she served a nine month jail term.
Profumo had been named as an ex-lover. First he denied everything. Then he admitted being there but not doing anything. Then finally he admitted having the affair but not of telling her anything of a secret nature. But at the outset he had made a false statement to the House. He was obliged to resign from Parliament and went on to be on his best behaviour elsewhere as a pillar of the establishment until his death. Dozens of books, documentaries, films and dramatizations followed. Whenever there is a resurgence in interest in the scandal, poor John and his exemplary family are invariably depicted as the victims of ongoing media harassment and consequent distress.
Many have suggested that his demise was harsh considering that Bill Clinton effectively got away with the same lie.
Unfortunately for John Profumo he told his lies in Parliament where there are very strict rules surrounding being caught.
On the other hand maybe his was the better deal. I can't imagine any schoolboy pinning-up a photo of Monica Lewinsky sitting naked on a chair.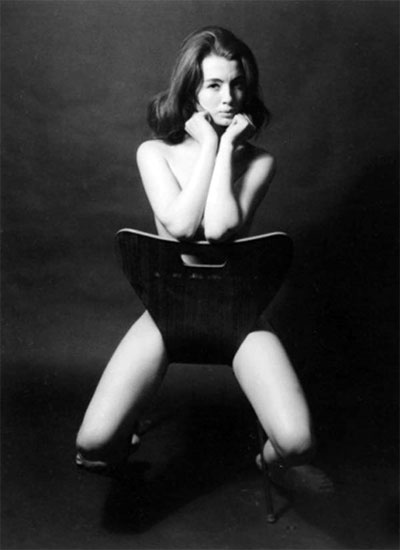 The famous Chair
My favourite schoolboy joke:
Q: Why is Christine Keeler like a (Stephen) Ward-robe?
A: Because you pull out her draws and the cabinet falls apart.