Unless otherwise indicated all photos © Richard McKie 2005 - 2021

Who is Online
We have 80 guests and no members online
Recollections
Details:
Parent Category: History Category:
Recollections
| Published: 24 April 2014 | Hits: 54015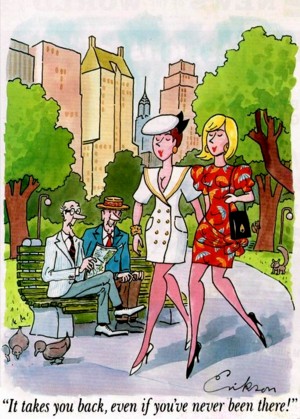 Page 4 of 9
Spying
Among the diplomats that attended Stephen Ward's parties was a Russian naval attaché Eugene (Yevgeny) Ivanov. Yevgeny used Stephen's desire to draw Khrushchev to strengthen their friendship and they spent a lot of time together, leavened by Stephen's apparent willingness to pass on any information about British foreign policy that he may happen upon.
According to secret papers, now public, in 1961 this became a specific request from Yevgeny to obtain information about disposition of western nuclear weapons in Germany. Stephen duly arranged for Christine to meet John Profumo, Minister for War, at an infamous pool party, and a brief affair began.
It is claimed by all concerned that this failed to elicit the information requested by Ivanov.
Until her death Christine maintained that she refused to ask what was requested of her and until his death in 2006, Profumo maintained that no such information was either elicited or provided. Both were proven liars but the secret papers generally supported the view that this was not the sort of information that would make good pillow talk and that while Profumo may have been foolish, he was no traitor. You can read Yevgeny's Wikipedia entry here...
MI5 already knew Yevgeny was actually a GRU (Soviet Secret Service) spy but it seems that they failed to warn Profumo. A year after the infamous Profumo/Keeler affair was over, at the time of the Cuban missile crisis in 1962, Ward is said to have acted as a middle-man, putting the Russians in touch with the British establishment on Khrushchev's behalf to see if there was a way of breaking the standoff with the Americans.