Unless otherwise indicated all photos © Richard McKie 2005 - 2021

Who is Online
We have 35 guests and no members online
Recollections
Details:
Parent Category: History Category:
Recollections
| Published: 24 April 2014 | Hits: 54019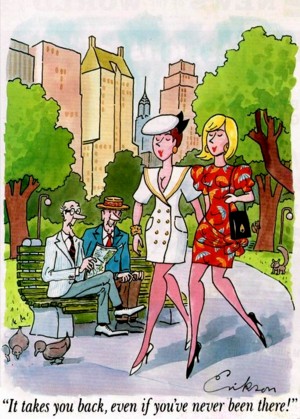 Page 2 of 9
The Profumo Scandal
The unfolding scandal was big news in Australia. My parents, along with many of their friends, followed the affair closely. It dominated the talk at parties and other social gatherings.
One of my parents bought a satirical record 'Fool Britannia' that sailed close to defamation. Neither Macmillan nor Profumo nor any other person of interest was named but it was clear to whom the jokes referred. The cast: Peter Sellers, Joan Collins and Anthony Newley, mocked Harold Macmillan, the British Prime Minister, with a caricature of his characteristic foppish accent pronouncing the hypothetical portfolio: The Minister for Whore.
Ward was referenced only as: 'This doctor chappie'. 'Which doctor?' 'Witch doctor? I thought he was a GP.'
One track was called: 'Countess Interruptus'. Another had some old duffers in a club telling a joke:
Q: How many newspapers does this girl take?
A: A Mail; two Mirrors; several Observers; and as many Times as she can get!
The record also featured a breakfast with the royal family that rather tangentially referred to the scandal in a question from the Queen to the Duke that he brushes off.
PP: 'And dear, you can stop smiling and waving now.' ER: 'Oh, have they gone?'
The skit seemed to be about Charles hiccoughing after getting into the cherry brandy, a minor scandal at the time. But it had a hidden agenda that reduced my mother to hysterical laughter. It had been revealed that Ward knew both Philip and Princess Margaret socially.
Charles is three years younger than me so the suggestion that he was drunk at breakfast was quite funny. His adventure with the brandy was presented as a charming peccadillo confirming his humanity, not quite akin to his son wearing a Nazi uniform to a fancy dress party.
No responsibility is accepted for linked third party video or media content - see Terms of Use and Copyright.
You follow any YouTube links or advertisements displayed at your own risk.