Unless otherwise indicated all photos © Richard McKie 2005 - 2015

Who is Online
We have 85 guests and no members online
Translate to another language
Fiction
Details:
Parent Category: Ideas Category:
Fiction
| Published: 20 March 2016 | Hits: 19663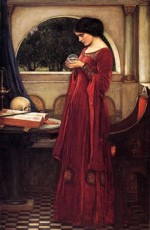 Page 10 of 37
Chapter 10 - Punishment
The Saturday after she had met Mohandas, Margery had a great day out, boating on the river with Phillip, her current boyfriend. They'd taken a picnic and consummated their luncheon tryst on his blanket beside the river. A party of four in a passing boat has seen Phillip's bare bum bobbing up and down between her knees above the embankment; and yelled their encouragement. He was spurred on to finish; and redoubled his efforts. Margery giggled because it reminded her of a Limerick - 'It always delights me at Hank's To walk up the old river banks. One time in the grass I stepped on an arse, And heard a young girl murmur, Thanks.' So instead of pretending to come when he did, she said just said: "Thanks," in a flat unemotional way. He was taken aback. He didn't understand. Was she being ironic? His obvious confusion all the way home was so delicious that she's been thinking of new ways of upsetting him ever since.
By the time her alter ego, Kat, arrived late on Saturday evening, Mohandas had been working for thirty hours, with only the briefest of pizza and bathroom breaks, and wasn't making much sense. She told him as much.
"You're useless to me in this condition. Go to your bedroom and get undressed. Now!"
As soon as he was naked he collapsed on his bed and closed his eyes. He was so tired!
"What do you think you're doing?" she demanded, following him in some minutes later. "You can't go to sleep unpunished."
She'd been jumping his player to the track: 'There is beauty in the bellow of the blast' and setting the first part to repeat. She slid the wide leather belt from his trousers and doubled it over. She told him to roll onto his stomach. She had his remote control that allowed her to raise the volume the music as she liked and she beat him in time to the song, using one arm to hit him while with the other hand she pushed his face down into his pillow to quieten each yell of pain.
There is beauty in the bellow of the blast, thwack
There is grandeur in the growling of the gale, thwack
There is eloquent outpouring, thwack
When the lion is a-roaring, thwack
And the tiger is a-lashing of his tail! thwack

Yes, I like to see a tiger
From the Congo or the Niger,
And especially when lashing of his tail! thwack - really hard

Volcanoes have a splendour that is grim, thwack
And earthquakes only terrify the dolts, thwack
But to him who's scientific, thwack
There's nothing that's terrific, thwack
In the falling of a flight of thunderbolts! thwack

Yes, in spite of all my meekness,
If I have a little weakness,
It's a passion for a flight of thunderbolts! thwack

And then it repeated and repeated and repeated.
As she beat Mohandas Margery experienced the pleasure that she always felt when hurting someone. But now the pleasure was seasoned deliciously with thoughts of Bianca. Morag always insisted that we each find at least one younger apprentice to follow us a generation later. Suitable candidates have been hard to find but Bianca is just perfect. The girl is very attractive and not unlike her. She'll be a wonderful seductress and acolyte when she's been properly recruited and trained. At last she's found a girl worthy of initiation who might in years to come be led through her degrees in The Craft until she's ready to step up as worshipful mistress. A warm glow suffused her body, like a delayed sexual climax, as she simultaneously beat Mohandas and imagined future intimate moments with Bianca.
When Mohandas' bottom was satisfactorily crimson she changed sides and beat him with the other arm. Margery is an ambidextrous thwacker.
When the first blood appeared she let him up and demanded he pleasure her with his tongue, thwacking him again at each mistake. She's been disappointed in his other endowments so skill with his tongue is important for him to perfect. It was her most satisfying night to date. She needed to restore his enthusiasm to please her. Anticipating this, she'd brought with her an electro-stimulation unit of the kind used for 'milking' bulls and rams of semen for artificial insemination. She proceeded to rob him of more of his 'ego' using electro-stimulation until he was hallucinating. At which point she kissed him deeply so that he would associate the experience with her, rather than with her little machine, then allowed him to fall into a deep sleep. After that she reset the music and departed invisibly; her ego close to exploding, having robbed two men of all of theirs in a single afternoon. Later she'll introduce Mohandas to some more of her hardware, to complement her firmware; software; and wetware.
Mohandas had been very sore after his whipping until he discovered that Kat had left him some special cream to rub on his bum that made it go numb. On Sunday Kat had promised that she would come over and bring lunch. She didn't turn up. Phillip, had suggested a visit to the Zoo and Margery loved seeing the big cats caged like that, pacing in frustration.
Mohandas was devastated, wondering if she was still angry. Perhaps Kat was annoyed by the coding errors he'd made? Could it be over? Maybe he wouldn't see her again? He didn't think he could bear that. He realised that he loved her. He tried to work in the afternoon but was so distracted he kept rewriting a single function without success.
Kat eventually turned up late in the evening. Mohandas was so pleased to see her that he fell to his knees, embracing her lower thighs and pressing his face to her. He couldn't see the expression of triumph on her face but it wouldn't have mattered.
She told him that given his heritage, as his special Sunday treat, they would try something straight out of the Kama Sutra. This turned out to be a method for growing his lingam to a more satisfactory size, over a period of weeks.
When a man wishes to enlarge his lingam, he should rub it with certain insect bristles then rubbing it with oils, before rubbing it again with the bristles.
By continuing to do this a swelling will be gradually produced in the lingam.
He should then lie on a cot, and cause his lingam to hang down through a hole in the cot.
After this he should take away all the pain from the swelling by using cool concoctions.
The swelling, which is called Suka, is often brought about among the people of the Dravida country, and lasts for life.
The Kama Sutra of Vatsyayana
The insect bristles were incredibly painful and afterwards his 'lingam' was so excruciatingly sore that he was not lying when he messaged his supervisor at work that he couldn't come in that day.
But of course he was lying; on his back, naked from the waist to his knees.