Unless otherwise indicated all photos © Richard McKie 2005 - 2019

Who is Online
We have 64 guests and no members online
Translate to another language
Fiction
Details:
Parent Category: Ideas Category:
Fiction
| Published: 20 March 2016 | Hits: 124608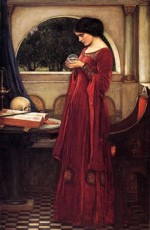 Page 8 of 37
Chapter 8 - Ego
On Friday Bianca had already worked more than her contracted twenty hours this week and was doing something at home. This was upsetting to Margery who wanted to consolidate her success with her Christmas story and take her recruitment to the next level. She was delighted that Bianca had been so concerned about Mohandas. The girl was obviously more in love with him that she was prepared to admit. So sharing her progress with Mohandas was both a malicious pleasure and a useful ploy to put her off guard.
Fortunately, late in the afternoon Bianca came in to collect something and Margery suggested that they go for quick drink. Bianca was still feeling grateful to Margery for her expensive gift and sorry to have misjudged her, so she agreed happily and started telling Margery some nonsense about an educated Bogan and droning on about some student's progress.
Margery was obviously not interested, so Bianca changed the subject to something she knew would interest Margery. She asked her how she had seduced Mohandas so quickly, right there in front of everyone at the party.
Margery was delighted that Bianca was obviously concerned. Now she could continue her initiation. The next step was to be hypnotic suggestion. In her low melodic voice so that only Bianca could hear, she began to recounted her various manoeuvres in meticulous detail, describing how Mohandas' hand had felt creeping up her thigh and how excited he'd become; and how excited she'd become as a result. As she expected Bianca was not really listening. She was watching Margery's hands. As she spoke she kept playing with a strange ring on her finger. It was odd because it was silver or white gold or platinum while her necklace and charm bracelet, with all those little things hanging off it, were of yellow gold. The ring was very well worn, as if very old, and there was some sort of star or circle faintly visible.
"So do you do this often?" Bianca asked distractedly, watching the ring circling the finger.
"I like to keep my hand in. Well actually their hand. You should try it. With a certain kind of man it's sure fire."
A short time ago this remark would had disgusted Bianca but now she found it somehow appropriate to the situation. Margery's tone of voice had become modulated almost like a song or a chant and made it sound seductive. Again Bianca was struck by how beautiful she is. Her real age is still a mystery. She's already admitted to having 'work' done on her breasts, perhaps her face too? Bianca's concentration was drifting.
"The only thing to know is that it's best done in public places to avoid misunderstandings about how far you want to take it. And it's much more fun doing something like that in public. You know at concerts, like at the opera, or on a long flight."
"I can't imagine doing that in public," said Bianca dreamily, trying to imagine it.
"It's much more exciting like that in front of everyone. Parties are best, surrounded by girls the guy would like to impress is ideal, if you can set that up. They provide the added opportunity to really humiliate him."
"Why would you want to do that?"
With the word 'humiliate' Margery's tone had sharpened briefly as if in anger and Bianca had snapped out of her daydream. How had Margery done that to her? For a moment she'd recruited Bianca as her confrère in seduction, imagining a man's hand sliding up her own leg. Had she been distracted by the ring? She was very tired, it had been an eventful day. She stood up and stretched rotating her head on her neck.
Margery's voice immediately changed. She was speaking normally again, with a definite touch of anger.
"Some men deserve to be humiliated. Others need to be. There's nothing better than a Christmas party when St Knicker-less comes early," she then laughed. "As I sometimes whisper to them: at the end of the rainbow is a pot of gold. It's not just the thrill you get feeling a hand slowly creeping up your inner thigh like that; it's the power you feel as you grant him that 'special' privilege when he discovers your nakedness; seeing his excitement build under your spell."
"How does that humiliate him? It sounds to me that you are the one who is likely to be humiliated," Bianca asked, now getting cross herself, thinking that she would not like to be considered a slut by allowing a strange man to do that to her at a party.
"Obviously you don't let anyone see. It's best under a table; but a coat or something like that might do. Heterosexual men who have gone that far are invariably very aroused. Sex is their Achilles heel. It takes very little further encouragement for them to 'shoot their load', as they say in the classics. As soon as an obvious wet area appears you can accuse him in front of his female friends. My favourite is to say in a loud voice: You're disgusting - you pervert - can't you keep it to yourself - just look what you've done to your pants! Or something of the sort."
"That's terrible!"
"No. Humiliation should be every woman's goal. It doesn't have to be about sex. Telling him off and enumerating his weaknesses in front of his work colleagues or friends is a time honoured way of doing it. Humiliating a man robs part of his ego. If you're the one who used his libido to diminish his ego, you get to own that part of him. His lost ego passes to you. It's all in Freud."
Bianca seriously doubted that this was what Freud had said or intended.
"If you later apologise the right way: I'm truly truly sorry it's just that you gave me such a surprise! Will you ever forgive me? And so on; their lost ego will be restored. But only for you, those other girls will be gone for him, and he'll be yours again whenever you want him."
Bianca realised that this was close to what Margery had done to her. First she had tricked her into shedding her knickers and made he feel dreadful about it; and then she had given her back a better pair. It was the old stick and carrot game. She was annoyed that she had felt so grateful. But it was complicated by the fact that she now loved her new knickers. The only solution would be to go back to Bergeroff Goodman and buy another pair the same to return to Margery with thanks, but no thanks. How annoying!
"I'm finding this hard to believe," she said, with too much anger.
"Well you should, because you have the power too," replied Margery, surprised at her reaction. "I'm not doing anything illegal. Quite the contrary I'm creating net happiness under The Golden Algorithm."
Bianca accepted that Mohandas was probably happy that he had become Margery's plaything. Obviously he could simply end the affair if he was not. But she was concerned as she was responsible for pointing him out to Margery.
"Is this what you've done to Mohandas?"
"No he's more the 'hurt me', then 'kiss me better', type. Tonight he'll be waiting for me with his tongue hanging out."
Bianca's expression had changed back to one of annoyance. It was probably true but was he a free agent in this? Is someone who's been deliberately addicted to heroine a free agent when they return to their seducer for another fix?
"Yes, she is in love with him," Margery thought, misinterpreting Bianca's reaction.
Should she tell Bianca about her shoe cleaning wallah? She smiled at her private joke. Now was the time to enjoy Bianca's jealousy and put her off guard.
Their cocktails arrived and there was an uneasy silence. Bianca wanted to ask more about Mohandas but didn't want it to be too obvious.
Finally she said casually: "So are you going somewhere special tonight?"
"Oh, my goodness gracious me no," Margery replied in a fake Indian accent, making it clear that she realised what Bianca was enquiring about. "Mohandas is not the sort of man I want to be seen about town with. He's strictly meals-on-wheels - for home visits only."
"Is that much fun? What do you intend to do? Watch MV together?"
"You're kidding, right? Watch MV! No, as I told you yesterday I'm introducing him to kinky sex. He's already at the point where he desperately needs to see me again. Soon he'll be wondering where I am and getting desperate that I might not come. And I can assure you that's one thing I fully intend to do. Several times."
She put her glass to her lips and licked the rim, smiling lasciviously, hoping to reduce Bianca to tears.
"Here we go again," thought Bianca.
The thought of him falling into Margery's hands was disturbing because he's a nice vulnerable and very bright guy who just happened to be in the wrong place at the wrong time. Yet there was something terribly seductive about Margery's enthusiastic approach to sex. And as she said he's a willing victim. She was playing with that ring again.
"What have you made Mohandas do?" Bianca asked, now fascinated.
"Mohandas was such an easy one. He never knew what hit him. Inexperience makes them wonderfully vulnerable. Mohandas is like a novice opium addict. He's taken his first few hits and is already hanging out for his next fix," Margery said, lowering her voice again and smiling, misinterpreting the disturbed look on Bianca's face as she used the very opium analogy that had occurred to Bianca earlier. She was now convinced that Bianca is in love with him yet she was cleverly pretending to be purely analytical.
"Are you training Mohandas and recording it each time you see him?"
"Yes of course. All the time actually, like a reality MV show. If you're concerned about him you're welcome to one of my recordings. Now that haptic 'touch technology' records those intimate feelings so well, there's the opportunity to re-live the best bits whenever I want a thrill. It's not a secret. He can see and even feel the recording devices attached to my body. But like a drug addict he's not about to reject his pusher. He's very happy to have me recording him. I can upload you a copy of all my sensations when I last rode him, right now if you like. But he's still a beginner - maybe at lunch on Monday?"
Bianca was sorry to have asked. Margery was obviously going out of her way to be disturbing, playing with her ring like that, relishing her discomfort. That was enough of Margery's voice droning on about her sex life for one night. Bianca had become so sleepy that she'd been on the verge of nodding off. She stood abruptly and apologised to Margery but she needed to go home right now.
Yet for some reason she'd already agreed to have lunch with Margery on Monday.
Margery was disappointed. Bianca's reactions had been difficult to interpret. She wasn't nearly as suggestible as Margery had hoped and was very good at controlling her state of mind. The only thing she was sure of was that she had 'a thing' for Mohandas.
The evening was even more annoying when Margery arrived at Mohandas' after her drink with Bianca. Far from being on tenterhooks waiting for her, Mohandas had lost track of time. He was in 'his groove' as a developer and was reluctant to be distracted. The Mikado music had stopped and she was cross about that too. She put it back on and made sure that it was on repeat.
After sitting quietly for a short time she suddenly got up angrily, saying that she was leaving. "I need to get my beauty sleep."
She hadn't laid a hand on him except for an initial fleeting kiss when she'd walked in unannounced. She could make him have sex but she decided that she wasn't in the mood anyway. The main cause of her anger was that he was ignoring her. That wasn't supposed to happen. He would need more training with Kat after all.
As she left she said: "I suppose you'll want double tomorrow night?"
Mohandas was surprised. Kat had seemed annoyed. Double what? Tomorrow was Saturday. Then he had trouble sleeping; worrying about Kat storming out; fearful that she might not come back; anticipating with excitement what 'double' might mean. So he got up and worked on Mikado humming to the music as he worked. He was beginning to learn all the songs, even the 'patter' one with fast lyrics.