Unless otherwise indicated all photos © Richard McKie 2005 - 2021

Who is Online
We have 29 guests and no members online
Energy
Details

Written by

Richard_McKie

Parent Category:

Economy

Category: Energy
Hits: 77898
As the energy is essentially free, renewable electricity costs, like those of nuclear electricity, are almost entirely dependent on the up-front construction costs and the method of financing these. Minimising the initial investment, relative to the expected energy yield, is critical to commercial viability. But revenue is also dependent on when, and where, the energy can be delivered to meet the demand patterns of energy consumers.
For example, if it requires four times the capital investment in equipment to extract one megawatt hour (1 MWh) of useable electricity from sunlight, as compared to extracting it from wind, engineers need to find ways of quartering the cost of solar capture and conversion equipment; or increasing the energy converted to electricity fourfold; to make solar directly competitive.
Details

Written by

Richard_McKie

Parent Category:

Economy

Category: Energy
Hits: 35276
The following paper was written back in 2007. Since that time the Global Financial Crisis (GFC) struck and oil prices have not risen as projected. But we are now hearing about peak oil again and there have been two programmes on radio and TV in the last fortnight floating the prospect of peak oil again.
At the end of 2006 the documentary film A Crude Awakening warned that peak oil, 'the point in time when the maximum rate of petroleum production is reached, after which the rate of production enters its terminal decline', is at hand.
Details

Written by

Richard_McKie

Parent Category:

Economy

Category: Energy
Hits: 47876
(Carbon Sequestration)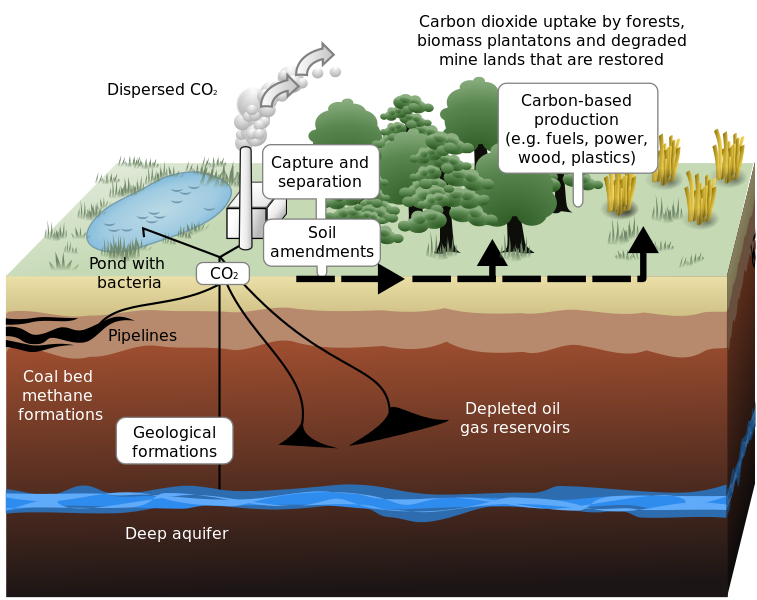 Carbon Sequestration Source: Wikimedia Commons
At the present state of technological development in NSW we have few (perhaps no) alternatives to burning coal. But there is a fundamental issue with the proposed underground sequestration of carbon dioxide (CO2) as a means of reducing the impact of coal burning on the atmosphere. This is the same issue that plagues the whole current energy debate. It is the issue of scale.
Disposal of liquid CO2: underground; below the seabed; in depleted oil or gas reservoirs; or in deep saline aquifers is technically possible and is already practiced in some oil fields to improve oil extraction. But the scale required for meaningful sequestration of coal sourced carbon dioxide is an enormous engineering and environmental challenge of quite a different magnitude.
It is one thing to land a man on the Moon; it is another to relocate the Great Pyramid (of Cheops) there.