Unless otherwise indicated all photos © Richard McKie 2005 - 2019

Who is Online
We have 176 guests and no members online
News
Details:
Parent Category: Home Category:
News
| Published: 21 May 2020 | Hits: 98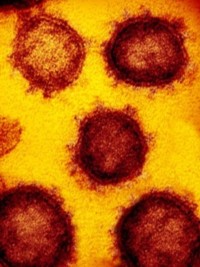 In my paper Love in the time of Coronavirus I suggested that an option for managing Covid-19 was to sequester the vulnerable in isolation and allow the remainder of the population to achieve 'herd immunity'.
Both the UK and Sweden announced that this was the strategy they preferred although the UK was soon equivocal.
The other option I suggested was isolation and accepting the economic and social costs involved. New Zealand, South Korea, Taiwan and, with reservations, Australia opted for that course - along with several other countries, including China.
In the event, every country in which the virus has taken hold has been obliged to implement some degree of social distancing to manage the number of deaths and has thus suffered the corresponding economic costs of jobs lost or suspended; rents unpaid; incomes lost; and as yet unquantified psychological injury.
Those countries that failed to act quickly to close their borders; quarantine travellers; and treat every case as a critical emergency (with full isolation and comprehensive contact tracing) now have so many infections that these measures are largely pointless as they are 'closing the stable door after horse has bolted'. It's too late to track down and isolate all those infected.
To mix metaphors, their only option is to 'ride the wave'.
This is just the beginning.
The pandemic will continue until 'herd immunity' is reached in all those places where the virus has taken hold or until an effective, safe vaccine is distributed to most of the world population, hopefully some time in the next two years.
Many countries are now heading down the 'herd immunity' path.
Take, for example, Spain, the country that, at the time of writing in mid May 2020, has the highest number of deaths per million people (591.38 dpm). Spain has a population of 47 million with 27,650 deaths and 231,350 reported cases, although this is undoubtedly an understatement as many cases go unnoticed or unreported.
Because of this underreporting Spain's case fatality rate (CFR), based on the published numbers, is close to 12%. Yet in Australia, New Zealand and South Korea, where the virus is presently under control and testing is widespread, the CFR is closer to 2% (+/- 0.5). So in Spain, actual cases, most of them mild and now recovered, could be as high as 1.4 million. That's about 3% of the population.
Thus to reach anywhere near 'herd immunity' Spain will need to have around 20 times this number infected and recovered. To do this they will inevitably suffer 20 times the present deaths, around 1% of their present population, similar to the 1918 Spanish Influenza.
A twentyfold increase in numbers sounds a lot but they could reach this very quickly if they reinstate the pre-virus economy with: crowded public transport, bars & clubs, sporting events and public transport. Under these conditions in the virus doubled every few days in February and March and Spain experienced ten doublings in less than a month, rapidly overwhelming the health system and exacerbating the death rate.
Based on the continuing number of deaths and new cases reported in mid May 2020 Spain probably still has around five thousand active, still infectious, cases wandering about at large. But Spain has little more general immunity than New Zealand (3% as against nil) so if social distancing is again disregarded, these infections will quickly double and double again.
So if the Spanish returned entirely to the social and economic practices of last February, Spain could have over two million new infections within a month. Using the familiar bell curve as a model, new infections would peak in the following month then begin declining towards 'herd immunity' over the next few months. That's why the 1918 Spanish Influenza was over so quickly.
This would, yet again, overwhelm their health system. This is not currently a problem. Under strict social isolation, new cases in Spain have slowed to less than a hundred a day and a single doubling now takes six and a half weeks. This in turn has encouraged a call for a return to normality.
At the present rate of new infections under lock-down it could take several years to infect the majority of the population and if a vaccine becomes available in the meantime many lives will be saved. If not, around half a million vulnerable people will eventually die of Covid-19 as the virus slowly spreads.
In the meantime the economic, social and psychological costs of such a long lockdown could well cost many other lives and condemn the, already struggling, economy to crippling debt and the Spanish people to terrible poverty for decades.
So it looks like the best strategy for Spain is to slowly return to 'business as usual', even though this could involve up to twenty times more deaths, if a vaccine is late in coming.
As several commentators have remarked, particularly in Sweden, slowing the rate is simply deferring the inevitable. And delaying these deaths needs to be balanced against the economic, social and psychological costs suffered by the healthy, in addition to the longer term debts to be made good by future generations.
And here Spain's leaders, like those in many other countries, face the unenviable choice between the Scylla and Charybdis that I referred to in Love in the time of Coronavirus.